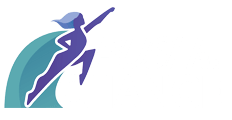 I always struggled with my weight. Nicolle approached me & sent me the information on the 21-day detox/cleanse. I was overwhelmed in the beginning but once she said we could make modifications, I was more comfortable. A few days in I was sluggish but was starting to feel a change for the better in my body. I was afraid of losing my energy levels & especially my strength during workouts but I actually felt like had more energy! I also felt leaner!
Nicolle was always available to speak to whenever I had questions. Her app also made it easy to keep track of the foods I was eating, provided a quick glance at what foods I was encouraged to eat, recipes & overall day to day wellness.
Although my 21 days are over, I have chosen to continue eating the foods that made my body feel better. Thank you Nicolle for helping me start this journey I should've started sooner!!