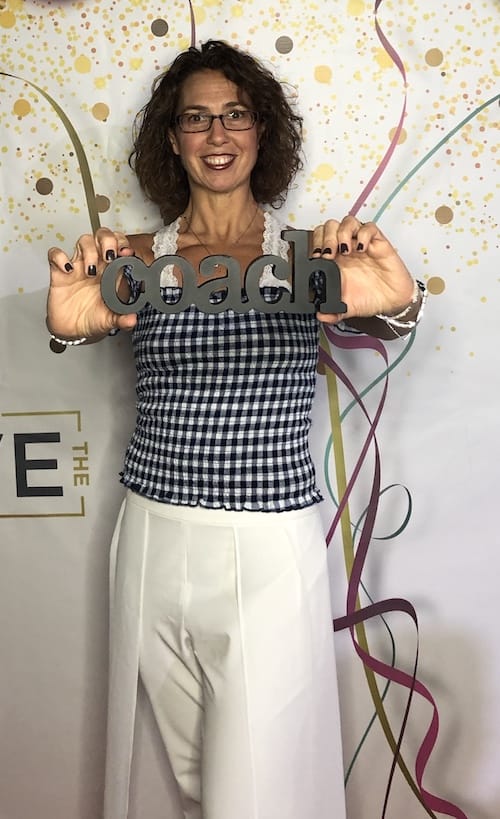 Nicolle Ahles
Strong First Kettle Bell Instructor
Certified NASM Personal Trainer
Health Coach by Health Coach Institute
As a health coach, how do I help people lose weight?
Losing weight is so much more than just the food you eat. Besides nourishing your body physically through foods, your body also needs to be nourished emotionally.
Do you ever notice how what you eat depends on the mood you're in? If you just went for a nice walk and had a great conversation with a friend you would most likely feel more positive and spend the time to make a healthy and light meal.
Then the days you have a bad day at work or your kids aren't behaving the way you like, you might just order some fast food or grab food that is easy, convenient, and most likely not healthy.
As a health coach, I work with you on setting yourself up for success no matter what your emotions are. Everything we choose to eat throughout the day are connected to an emotion. Many of your eating habits begin as a young child and as you grow into adulthood and get challenged with different experiences you're eating habits grow and manifest into unhealthy habits. As a coach I help you work through those habits by understanding your underlying emotions related to those habits and change them into healthy nourishing ones.
Why did I become a Health Coach?
I have been in the fitness field for over 22 years and in the past six working in the health field for my husband. I was always fascinated with health and fitness and how I can be a part of helping the ongoing obesity epidemic.
After trying for so many years to lose weight myself, I was told to accept being overweight, that I should embrace how I look and be comfortable with my body.
I tried that, but it wasn't for me to give up on myself.
After many years of trial and error, I found the perfect balance of foods for my body type and an exercise program that I truly enjoy.
I came to the realization that if I can do this, anyone can. That's when I decided I wanted to help others with this transformation and teach them step by step how to achieve their weight loss and health goals.
With the personal support and accountability I provide, coupled with the right system geared specifically for your situation, I know I can help you reach your personal weight-loss goals too.
Why is what you do differently than dieting?
Has dieting ever worked for you in the past? Did you always blame yourself for not being disciplined enough? Did you decide on Monday that you were not going to eat sugar, carbs, or whatever else is bad for you and workout 5 times a week, for it to last maybe two to three weeks, if that?
Why does this happen? It's because our body can't handle so many changes at once, it's too confusing and hard.
Working with a coach is like working with a team, we work together. We change a few things each week until they stick and become habits. We then continually do this week after week until your entire lifestyle is the way you want it to be.
When you make changes and lose weight at a slow pace your body is able to accept the changes and you will not crave the things you used to. It will have already been replaced with healthier versions. This is how working with me creates an entirely new healthy lifestyle that will last you a lifetime.