Enjoy Professional Support And Accountability With Our Online Coaching Program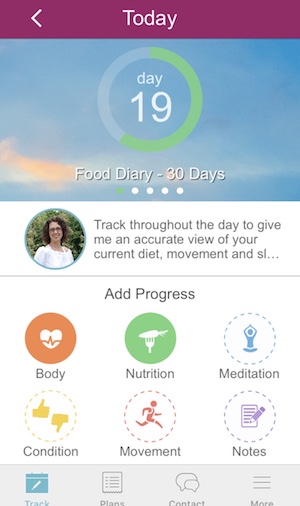 Life keeps us all busy. At Push To Change, we're working hard to make your fitness and nutrition strategies more convenient than ever before.
Whether you're in town or a world away, our Online Coaching can serve as an incredible resource for coaching, education, and ongoing accountability in your journey to sustainable nutrition strategies. This system surrounds you with a small group of supporters and professional resources as you take on our 90 Day Weight Loss Challenge.
Fill out the short form on your screen to learn more about everything we have to offer.
How Does Our Online Coaching Work?
Just like our in-person Weight Loss Challenge, our Online Coaching program is all about giving you every resource you need to succeed. A Push To Change, we work hard to help you understand the emotions of eating and the decision-making process that goes into each meal.
Throughout our 90 Day Weight Loss Challenge, you'll enjoy the encouragement of an online support group where you can share your experiences, frustrations, and of course, every single success along the way.
This system is designed to offer you:
Weekly phone calls for support and accountability
Customized nutrition and meal plan strategies
Access to an App to keep you motivated and on track
Sustainable tools for motivation and daily decision making
Professional education about the ways to fuel your body and thrive
Get Started Today With Our Online Coaching Here In Fair Lawn
At Push To Change, we are proud to change the way you think about health and wellness - and we can't wait to get started today. Our Online Coaching system offers you a customized path to weight loss, improved nutrition habits, and sustainable decision-making processes.
Fill out the short form on your screen to learn today!